Trakehners UK Senior Bursary Winners News
Joanne Jones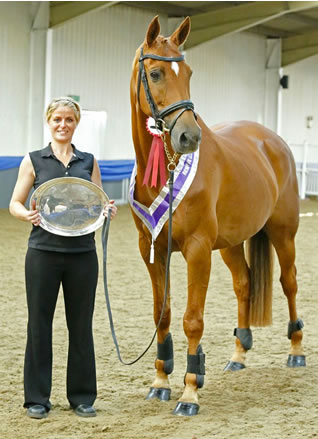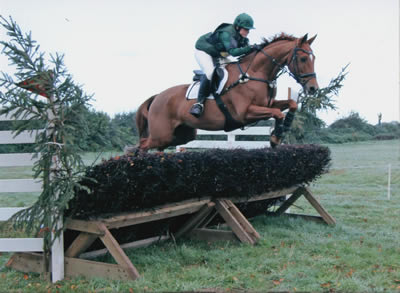 Senior Training Bursary, Joanne Jones with HOLME GROVE DEVINCI
Sire: Holme Park Krug Dam: Holme Grove Donauwoge
Date: 17th December 2012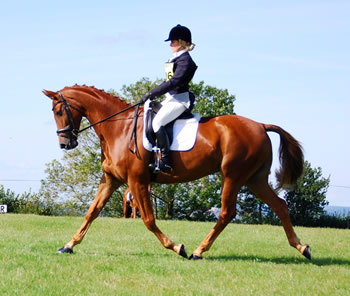 The main focusses and goals planned for Vinnie and I this year have been to try and qualify for the British eventing grassroots championships at BE100 (Pre-Novice) and also to get to the British Riding Club National Dressage Championships at BD Novice level.
We have had an amazing year, and have proven to be a very consistant partnership at BE100 level eventing with placings in 7 out of our 8 events, and winning our 'Area' novice riding club dressage competition again qualifying us to go to the National championships held at Lincoln.
We completed the British Riding Club National Dressage Championships in Individual 3rd place, and have amassed 70 foundation points eventing at BE100 level. earning Vinnie 18th spot of the 'top 20 foundation point earning horses' for 2013!.
We managed to gain 'qualifying' results (1st to 3rd placings) enabling us to compete at BE100 Regional Finals to which we led after dressage and maintained after sj, it was really nerve wracking watching the clock awaiting our xc start time as the course was proving 'eventful' with some real tests for us. After an amazing round and Vinnie pulling out all the stops to help out! we completed the course clear with just a few time penalties to add, we learn't this dropped us into 3rd place but still enough to obtain qualification for Badminton Grassroots championships at the beginnig of May 2013.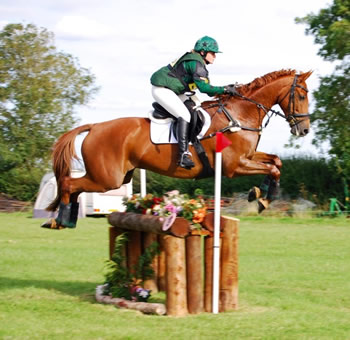 We completed the season with Vinnie (and my) first 'long format' 3 Day BE100 at Aldon finishing narrowly missing the placings but with a very encouraging and strong performance. I was especially pleased with a 'clear and inside time' roads, tracks, steeplechase, and xc round.
So, Vinnie has had a very well deserved little holiday, but is now back training hard at showjumping with regular lessons very kindly paid for by my bursary ensuring that we really are ready for next season which, past the Badminton Grassroots I hope to realise my goal to compete at Novice and become 'competitive' at this level with maybe even complete a 1* by the end of the season (all going well!!). I have also signed up to ride in teams for my riding club -including horse trials, dressage, and 'rural riders' which is 6 riders completing a dressage test together!!...this could be so much fun and training starts in January!!!
Please see the attached pics of Vinnie and me in the dressage/xc phase of our BE100 Regional Final, and xc and steeplechase from the '3 day' BE100 at Aldon
xx Jo and Vinnie xx